You may not know that Carote makes a great set of kitchen utensils as well as a one-of-a-kind granite omelet pan.
Carote has taken the already established quality of Carote cookware and applied it to their omelet pan and kitchen utensils.
This Carote set is perfect for those looking to upgrade their home cooking game. The Carote omelet pan is made from a special nonstick granite surface that provides exceptional non-stick performance and superior heat distribution.
See my Carote Cookware Review, Answers, and Buying Information where I take a closer look at Carote granite stone cookware, answer common questions about the products, and provide buying information to help you decide if it is right for you.
THIS POST MAY CONTAIN AFFILIATE LINKS. As an Amazon Associate, I earn from qualifying purchases. PLEASE READ MY DISCLOSURE FOR MORE INFO.
This Carote set is perfect for cooking enthusiasts looking for quality kitchen utensils and an omelet pan.
Carote Omelet Pan
The Carote Omelet Pan is a great tool for making omelets quickly and easily. It features a durable nonstick granite surface which allows the eggs to slide right out of the pan without sticking, making cleanup a breeze.
It is compatible with all types of stovetops, including gas, electric, and induction.
The Carote Omelet Pan is designed with a 4-cup design for making multiple omelets at once, ideal for large families or those who prefer to make multiple portions of food.
The Carote Omelet Pan also features an extended bottom which helps it heat up faster than traditional nonstick pans, so you can get your breakfast on the table quickly and easily.
Additionally, Carote Omelet Pan is made with a rivetless interior to prevent food from sticking. This makes it super easy to clean, just wipe it with a paper towel or rinse it with water.
With the Carote Omelet Pan, you can make delicious omelets quickly and easily without worrying about deformation after long-term use.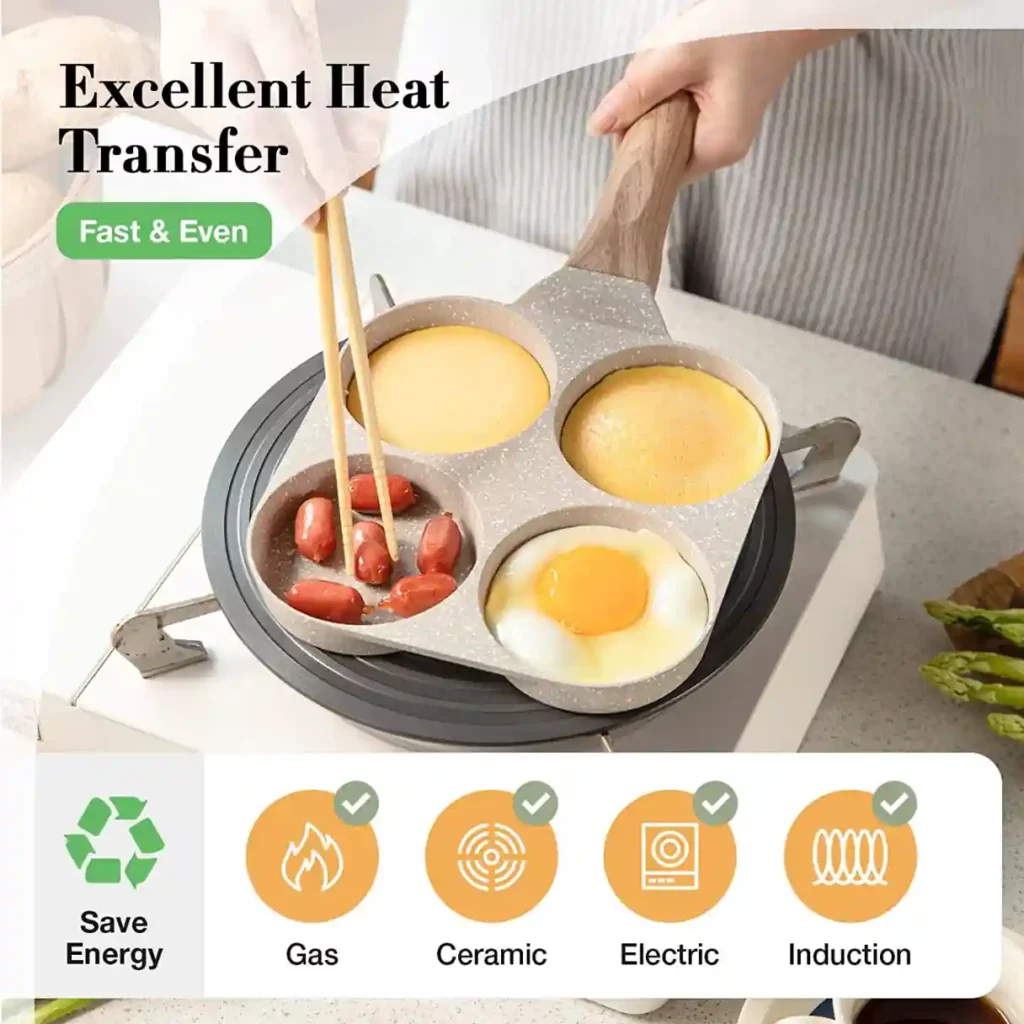 What can you make using this pan?
You can make omelets, pancakes, burgers, and more. Basically, anything that will fit in the pan.
I love starting my mornings off with a delicious breakfast, and Carote's Omelet Pan helps to make that possible. It is perfect for large families or those who like to make multiple portions of food at once. Cleanup is a breeze too with its rivetless interior and nonstick granite surface.
Carote Kitchen Utensils
Carote kitchen utensils are made with the highest quality of food-grade silicone, making them BPA-free and safe to use when preparing any type of food.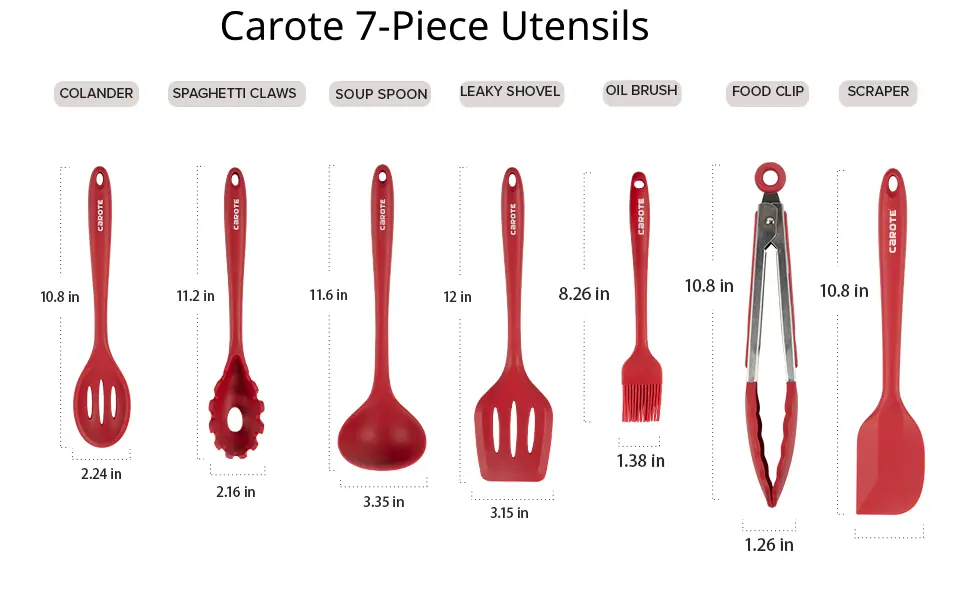 They are also designed to withstand temperatures up to 446°F, so they won't melt or react with hot food like boiling soup.
Carote kitchen utensils are tough and elastic, which helps to protect your non-stick cookware from scratches, maximizing the life of your kitchenware.
Carote comes with a 7-piece utensil set that includes Soup Ladle, Slotted Spoon, Flexible Spatula, Pasta Server, Slotted Turner, Basting Brush, and Tongs; everything you need for cooking.

Carote will guarantee a 100% refund or new replacement in case of defects or damaged items by shipping. With Carote Kitchen Utensils you can have peace of mind when cooking knowing you are using quality products that won't let you down.
What is a favorite kitchen utensil?
A favorite kitchen utensil is the Slotted Turner. This versatile tool helps with flipping and turning delicate foods such as pancakes, eggs, and fish while keeping the food intact. Carote's Slotted Turner is equipped with a comfortable, non-slip handle that makes it easy to control and maneuver.
Another favorite utensil is the flexible spatula which is as versatile as it is convenient. Carote's flexible spatula is perfect for getting into tight spots, folding and flipping ingredients, or spreading sauces and batters evenly.
Where do you put cooking utensils?
Storing kitchen utensils properly is essential to keeping them clean and organized. The best way to store your cooking utensils is in a kitchen drawer. Make sure you designate a drawer and assign spots for each utensil.
Alternatively, you can also hang them up on a wall-mounted kitchen utensil rack to free up space in drawers and cabinets.
If you have utensils that are too large to fit in a drawer, keeping them on the countertop and within reach is also an option.
Additionally, you can look for specialized storage containers like utensil crocks that are designed specifically for holding kitchen utensils.
This can be a great way to keep your cooking gear organized and within reach.
Interested in Carote cookware but want a set with a removable handle? They now offer a whole set of removable handle cookware. Click the link for my article.

See my article on: Carote Saute Pan and Carote Frying Pan Differences that explains what to look for between the two.
Conclusion
Extend your kitchen cooking with top-quality utensils and a unique 4-cup omelet pan to make breakfast quickly and easily.
Carote provides high-quality kitchen utensils that are safe to use with any type of cookware, and its omelet pan is designed to last.
Carote kitchen utensils provide the perfect balance between form and function, making them a great addition to any kitchen.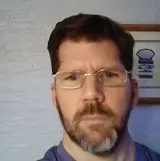 I'm J.S., I created and am the content manager at DIYHouseSkills.com. I do the research and write the articles that appear on this website. I've learned many household skills during my life and think it's important to at least know the basics so that you can save yourself time and money… READ FULL BIO >