Owning your first home is fun and exciting as you start envisioning endless possibilities of improvements you could make. New homeowners however do need to be aware of routine maintenance that is required for the proper upkeep of their homes.
This new free checklist will get you started in learning what needs to be inspected around your home. It covers kitchens and bathrooms as well as whole house checks that are easy for a novice homeowner.
Kitchen Maintenance Checklist
The kitchen is a good place to start. It gets a lot of use, has many appliances and of course, is where you prepare food.
Bathroom Maintenance Checklist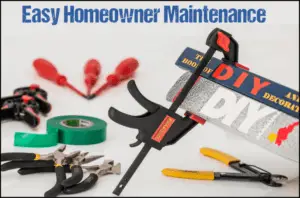 Additional Maintenance Checklist
Know The Location Of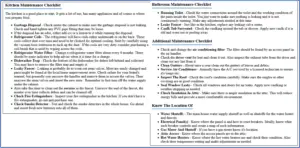 This list is of course not comprehensive as every house is different. It does cover most of the more common points of concern and are basic skills that most homeowners can tackle themselves.
Familiarize yourself with the inner workings of your home so you will feel empowered and knowledgeable when the time comes for some maintenance. See my article on buying an
air purifier
for your home to further improve indoor air quality.
Conclusion
This free newbie home maintenance checklist should be an easy primer any homeowner can use. Having the confidence and knowledge to do preventive and periodical maintenance will both save you money but also protect your home investment for the long term.